Operation of a Double Door
T-DAR Door Shield DS200:
One person authorized entry, including card stacking for multiple entries
Allows for carts, parcels and other carriers
Alarm activates upon multiple entry violation sending signal to access control
Can be configured to transmit recorded video to central security over a video or digital link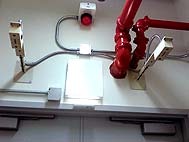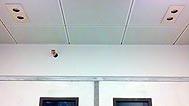 Like more information?
Please contact us at:
sales@newtonsecurity.com
or call 425-251-9494


T-DAR Door Shield Model DS200 - Double Door Tailgating Detection
The T-DAR Door Shield Model DS200 system provides a highly-effective level of detection and deterrence against tailgating and piggybacking. Model DS200 anti-tailgating door systems are based on patented T-DAR technology and can be installed on double door combinations, as well as on folding doors.The Model DS200 is superior to any combination of card reader and magnetic lock alone, but offers less protection than the tailgating and piggybacking solutions of the T-DAR Lobby Shield or T-DAR Mantrap Shield barrier systems.
The Model DS200 stereo vision system allows for safe entrance of a single person, or single person with a cart. In the normal setting, only one person at a time is given authorized entry. The system includes a feature enabling multiple authorizations for escorted visitors.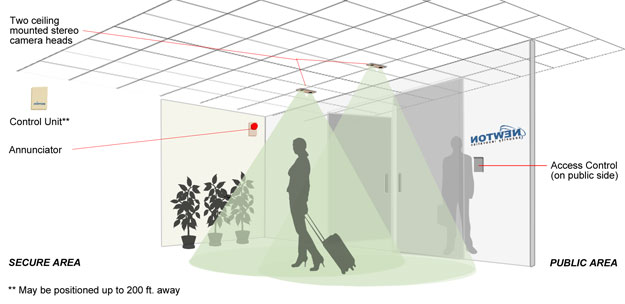 Return to Door Shield products page